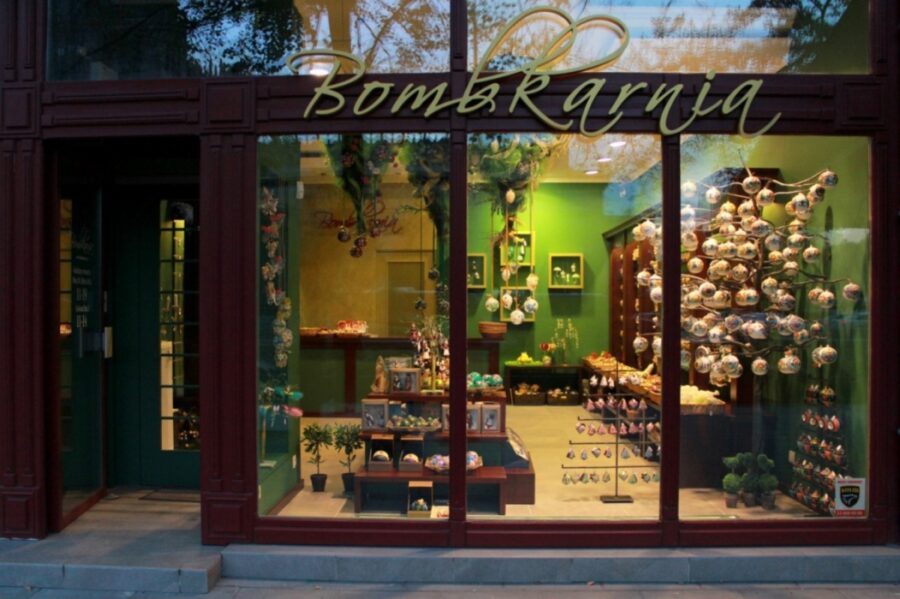 Bombkarnia is an exceptional place where we create and sell glass ornaments and other Christmas decorations.
We create our Collections since 2006. Our aim is to promote Polish folk art on such a unique material as glass ornaments.
These ornaments are created thanks to the ideas of Małgorzata Esse – the owner and art director of Bombkarnia.
They are inspired with Polish folk embroidery and national costumes.
Our artists present the complexity of the designs not only on classic round glass ornaments but also on waistcoats, bags, shoes, slippers or even umbrella shaped glass ornaments.
All the ornaments are mouth – blown, hand-crafted, painted and decorated.
Thanks to that we can not only guarantee their exquisitely detailed work and exceptional precision of the hand-craft, but also the unique character of every single glass ornament.
Each glass ornament is one of the kind.